2011 Hawker 4000 S/N RC-52 #N339RA
Specifications:
Highlights
1,880 Hours Total Time
Factory BPU & Load 20 Upgrades
Engines Enrolled on ESP
APU Enrolled on MSP
Dual HF
ATG-5000 WIFI
Make Offer
Airframe
1,880 Hours – 985 cycles
(As of January 4th 2022)
Engines
Pratt & Whitney PW308A
1,880 Hours / 985 Cycles
Enrolled on ESP Gold
APU
Honeywell GTCP36-150HH – 1,600 Hours
Enrolled on MSP
Maintenance
600-Hour inspection c/w September 2021
Features
ATG-5000 WiFi
External Refuel Panel
Long Range Oxygen (2×22 cu. ft Bottles)
Cockpit Observer Chair
Belted Lavatory
Emergency Visual Assurance System
XM Radio – 4 Channels
Paint
Custom paint design featuring: an overall Matterhorn white, with brown and golden stripes.
Interior
Premium 9 Passenger Interior with belted lavatory seat for 10th passenger, including 4 club seats in the front cabin, and an aft 3-place divan in the rear left facing 2 single chairs in the read cabin. This aircraft features a Palma High Gloss Veneer, headliner and window panels are sand ultra-leather and a forward galley.
Specifications:
| | |
| --- | --- |
| Manufacturer: | Hawker |
| Model: | 4000 |
| Year: | 2011 |
| Total Time: | 1880 Hours |
| Serial #: | RC-52 |
| Location: | Fort Lauderdale, FL |
| Reg #: | N339RA |
| Price: | Make Offer |
Information Request
For Specs. & Photos of Aircraft On-Market Hawker 4000 Aircraft
please enter contact details which will never be sold or used for any other purpose.


+1 310-980-9069
Timely tip: Charter Jet Industry Faces Rising Costs, Shortages of Aircraft, Parts, and Labor
Timely Tip: Private Jet Buyers in 2022 Should Bide Their Time, Look Carefully in Todays Overheated Market
Private Aircraft Buying Tips-5 Biggest Mistakes Made by 1st. Time Buyers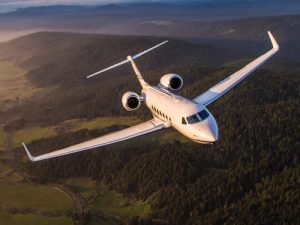 Prices of Private Jet Charters Expected to Rise, Availability and Experience Quality to Decrease Due to Growth and Consolidation of Jet Charter Business